stirred up
;
stirring up
;
stirs up
1
: to cause (someone) to feel a strong emotion and a desire to do something
The speech stirred up the crowd.
2
: to cause (something) to move up into and through the air or water
The workers stirred up a lot of dust.
3
: to cause (something, usually something bad or unpleasant) to happen
They're trying to stir up trouble.
But, of course, there's a reason politicians generally try to communicate deliberately: It helps them avoid saying things that might offend voters or

stir up

controversy.
— Philip Bump
I'm not a rebel, trying to

stir things up

just to be provocative.
— Norma Klein
… the incident

stirred up

a hornet's nest of protest and indignation.
— Robert T. Martinott
Which Word Does Not Belong?
Which of these words does not mean "nonsense"?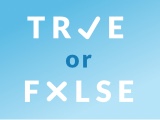 Test your knowledge - and maybe learn something along the way.
TAKE THE QUIZ