: someone or something that sows: such as
a
: a person who plants seed
A

sower

looking forward to seed catalogues might be glad this Christmas to be given a dibble.
— The New Yorker
b
: a machine or tool for planting seed
… fuel costs for agricultural machinery such as tractors and

sowers

and harvesters …
— Jared Diamond
Finally, with the dark moon in place, the fields cut and fertilizer spread, our son Clark and I used a hand-crank seed

sower

to spread the seed mixture …
— Philip Case
c
: a person or thing that promotes the spread of something (such as fear or doubt)
Readers of Dante will recall that, in the Inferno, a special slice of hell is reserved for the

sowers

of discord—schismatics who tried to advance themselves by dividing institutions.
— James Poulos
It's good to know this particular Saturday Night Live sketch was cut for time and not vetoed, because Will Ferrell playing a

sower

of chaos in the form of a high school drama teacher is pure magic.
— Nick Romano
Name That Food
Name these cookies!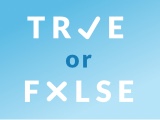 Test your knowledge - and maybe learn something along the way.
TAKE THE QUIZ