1
a
: feeling sorrow or sympathy
I'm so

sorry

for your loss.
We were very

sorry

to hear the news.
She

felt sorry for

him.

[=she felt sympathy and concern for him because of his situation, problems, etc.]
He told me to stop

feeling sorry for myself

.

[=to stop indulging in self-pity]
b
: feeling regret or penitence
He was

sorry

about what he had said.
"I wanted to apologize," she said, "for my abominable rudeness in laughing at you just now. It was idiotic of me and I don't know why I did it. I'm

sorry

."
— P. G. Wodehouse
"… I'm so

sorry

, but the tongs were too hot, and so I've made a mess," groaned poor Jo, regarding the little black pancakes with tears of regret.
— Louisa May Alcott
I am

sorry

we have ever differed, and extremely

sorry

I have ever given you offence.
— Charles Dickens
—
used to express polite regret
I'm

sorry

, but I think you're wrong.
I'm

sorry

to interrupt you.
—
used to introduce disappointing or bad news in a polite way
I'm

sorry

, but we won't be able to come.
—
used as an apology for a minor fault or offense
Oh,

sorry

—that was clumsy of me.
I'm late again.

Sorry about that

.

[=I'm sorry; I apologize]
3
: inspiring sorrow, pity, scorn, or ridicule :

pitiful
Their affairs were in a

sorry

state.
Lawrence blushed, and then smiled awkwardly. A man in love is a

sorry

spectacle.
— Agatha Christie
In view of the

sorry

treatment of the Native Americans of the US, it is time that their voice was heard a little more clearly in contemporary American society.
— Tim Flannery
… had been on her way to work when her rusted-out, …

sorry

excuse for a car … choked on its last drop of gasoline, then died.
— Ingrid Law
Farm Idioms Quiz
What does 'poke' refer to in the expression 'pig in a poke'?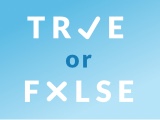 Test your knowledge - and maybe learn something along the way.
TAKE THE QUIZ