: a fixed verse form of Italian origin consisting of 14 lines that are typically 5-foot iambics rhyming according to a prescribed scheme
also
: a poem in this pattern
Example Sentences
Recent Examples on the Web
Paisley Rekdal's poems are often struck with intellect, and this one is no different — in the second part of the poem during the volta, or the turn in a sonnet, the skulls are animated with their own opinions.
New York Times, 14 July 2022
Like many formal poems such as the sonnet, the ghazal, with its restrictions, can paradoxically illuminate and parse difficult emotions.
New York Times, 7 July 2022
The star has long held a penchant for crafting tweets that read like lines from a sonnet.
André-naquian Wheeler, Vogue, 11 July 2022
This 14-line pseudo-sonnet roughly follows the structure of a Petrarchan sonnet with its octave (first eight lines) stating a tension and the sestet (final six lines) including a volta (or turn).
New York Times, 5 May 2022
The poem can be in any form — sonnet, haiku, limerick or whatever — but must not be longer than 100 words.
Washington Post, 26 Jan. 2022
While other basic forms of poetry, such as the sonnet, ode and haiku, are borrowed from other countries, the limerick is an original English creation and the most quoted of all verse forms in our language.
Richard Lederer, San Diego Union-Tribune, 11 Dec. 2021
There were Russian balalaika groups, political advertisers, choral singers, and on a recent Sunday, a spoken-word Shakespeare sonnet.
Washington Post, 1 Aug. 2021
And a bonus shout-out for this beautiful sonnet to Chinatown's new generation of culinary riches by Tejal Rao in the NYT.
Bill Addison, Los Angeles Times, 19 June 2021
See More
---
The Great British Vocabulary Quiz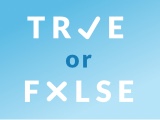 Test your knowledge - and maybe learn something along the way.
TAKE THE QUIZ