soaked up
;
soaking up
;
soaks up
1
: to take in (liquid) : absorb
The rag soaked up most of the water.
2
: to enjoy feeling or experiencing (something pleasant) in usually a slow or relaxed way
We went to the beach and soaked up the sun/sunshine all afternoon.
I sat at my table for an hour soaking up the atmosphere of the café.
The performers stood on the stage, soaking up the applause.
3
: to learn and remember (something) quickly
He eagerly soaked up every word she said.
She has an ability to soak up new information very quickly.
4
: to use a large amount of (money, supplies, etc.)
This project is soaking up resources that could be used elsewhere.
Words Named After People
Namesake of the leotard, Jules Léotard had what profession?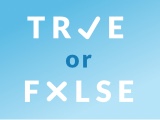 Test your knowledge - and maybe learn something along the way.
TAKE THE QUIZ