Synonyms of shrimp
1
: any of numerous mostly small and marine decapod crustaceans (suborders Dendrobranchiata and Pleocyemata) having a slender elongated body, a compressed abdomen, and a long spiny rostrum and including some (especially family Penaeidae) that are commercially important as food
also
: a small crustacean (such as an amphipod or a branchiopod) resembling the true shrimp
2
usually disparaging
: a very small or puny person or thing
shrimplike
ˈshrimp-ˌlīk
adjective
shrimpy
ˈshrim-pē
adjective
shrimped
;
shrimping
;
shrimps
: to fish for or catch shrimp
Example Sentences
Noun
He's a little shrimp of a boy.
the boy was just a shrimp until his teens, when he had a growth spurt
Recent Examples on the Web
Noun
Pour the sauce over and gently toss with a wooden spoon or rubber spatula until the shrimp and avocado are thoroughly coated.
—
Janelle Davis, CNN, 7 Feb. 2023
Brine shrimp are a critical food source for the aquaculture industry.
—
Evan Bush, NBC News, 21 Jan. 2023
Brine shrimp are part of the foundation of the Great Salt Lake's food web.
—
Tom Yulsman, Discover Magazine, 22 July 2022
The Mexican brunch restaurant is known for its breakfast stuffed poblano pepper, which is made with shrimp and melted cheese.
—
Endia Fontanez, The Arizona Republic, 28 Jan. 2023
Popular menu items include snapper Orleans, Gulf shrimp and grits, and for those nostalgic for a popular Houston's favorite, the eatery brought back the Hawaiian ribeye.
—
Gabi De La Rosa, Chron, 9 Nov. 2022
Sizzlefish delivers high-quality seafood directly to your door, including wild Alaskan King salmon, wild Gulf shrimp, scallops, clams, crab and more.
—
Stefani Sassos, M.s., R.d.n., C.s.o., Good Housekeeping, 26 Sep. 2022
Turning gulf shrimp shells into an alternative to plastics.
—
William Thornton | Wthornton@al.com, al, 8 Sep. 2022
Pacifico appetizer made of Gulf shrimp, serrano, tomato and avocado, cured with lime.
—
Dallas News, 2 Aug. 2022
Verb
Danielle tells us he's gluten free, chicken free, pork free, and shrimp free.
—
Meg Zukin, Vulture, 20 Sep. 2022
Also available: shrimp alone (10 pieces with fries, $13) or in combination with fish ($15 or $16); fried perch ($14); breaded chicken tenders with fries ($8); children's fish fry ($8); Greek salad ($5); and Greek desserts ($2).
—
Carol Deptolla, Milwaukee Journal Sentinel, 24 Feb. 2022
Only brine flies and shrimp can survive in the salty water, creating a unique ecosystem that supports 10 million migratory birds.
—
Bill Weir, CNN, 10 Feb. 2023
Or, for $250, VIPs could attend a pre-show reception that featured lamb meatballs and shrimp, as well as beer and wine.
—
Richard Ruelas, The Arizona Republic, 9 Feb. 2023
In the bowl of a food processor, combine the shallots, garlic, red and Thai chiles, turmeric, ginger, galangal, chopped lemongrass bulb, 2 tablespoons of coconut oil and shrimp paste, if using.
—
Pat Tanumihardja, Washington Post, 1 Feb. 2023
Add in coconut cream or milk, chicken breast (or tofu or shrimp), and mushrooms.
—
Blaine Callahan, Hartford Courant, 30 Jan. 2023
Freeze shrimp for at least 4 days then defrost gently in the refrigerator to ensure that no bacteria can form during defrosting.
—
Morgan Hines, USA TODAY, 23 Dec. 2022
Chef Mike's take on gumbo proved to be reminiscent of the old school, with lots of crab and shrimp in a dark broth.
—
al, 7 Dec. 2022
See More
Last Updated:
- Updated example sentences
---
A Good Old-Fashioned Quiz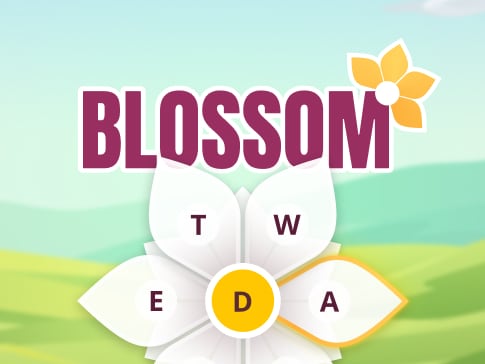 Can you make 12 words with 7 letters?
PLAY