Definition of semi
(Entry 1 of 4)
Definition of semi (Entry 2 of 4)
Definition of semi (Entry 3 of 4)
Definition of semi- (Entry 4 of 4)
1a : precisely half of:
(1) : forming a bisection of semidiameter
(2) : being a usually vertically bisected form of (a specified architectural feature) semidome
b : half in quantity or value : half of or occurring halfway through a specified period of time semiannual semimonthly — compare bi-
2 : to some extent : partly : incompletely semicivilized semi-independent semidry — compare demi-, hemi-
3a : partial : incomplete semiconsciousness semidarkness
b : having some of the characteristics of semiporcelain
c : quasi- semigovernmental semimonastic
occurring twice a year or every two years
Get Word of the Day daily email!
Name that Food Quiz
Name these cookies!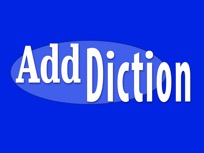 Test Your Knowledge - and learn some interesting things along the way.
TAKE THE QUIZ