: a common American tanager (Piranga olivacea) with the male having scarlet plumage and black wings during the breeding season and the female having chiefly olive plumage
Example Sentences
Recent Examples on the Web
Such species include the scarlet tanager, purple martin and Baltimore oriole.
Paul A. Smith, Milwaukee Journal Sentinel, 14 May 2022
In the next sixty years, the range of one songbird, the scarlet tanager, will likely move north almost a thousand miles, into central Canada.
Kathryn Schulz, The New Yorker, 29 Mar. 2021
The top-seeded northern cardinal, which incidentally enjoys seeds very much, recently defeated the No. 4 scarlet tanager in a 73-20 first round blowout in the tourney's Red Regional.
Paul Eisenberg, chicagotribune.com, 21 Mar. 2021
Other species, like the scarlet tanager, molt twice per year and regularly appear yellowish in the fall and winter and red in the summer.
Dennis Pillion | Dpillion@al.com, al, 12 Mar. 2021
Julio Cortez/Associated Press The adult male scarlet tanager is a medium-size songbird with glaring crimson feathers and jet-black wings.
Jacey Fortin, New York Times, 29 May 2020
For example, the scarlet tanager — known for its contrasting bright red body and black wings — could lose a third of its habitat if global temperatures warm by 1.5 degrees Celsius and twice that at 3 degrees of warming, Audubon's modeling found.
Scott Dance, baltimoresun.com, 11 Oct. 2019
Once a month, groups of 20 to 30 students tromp through nearby fields at 7:30 a.m., before class, hoping to spot a woodpecker, oriole or scarlet tanager with binoculars supplied by the Harford Bird Club.
Mike Klingaman, baltimoresun.com, 20 Aug. 2019
Hello, scarlet tanagers, and welcome back to another edition of This Week in Timothée Chalamet.
Cady Drell, Marie Claire, 30 Nov. 2018
See More
Namesake of the leotard, Jules Léotard had what profession?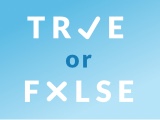 Test your knowledge - and maybe learn something along the way.
TAKE THE QUIZ