: a crystalline salt KI that is very soluble in water and is used medically chiefly in the treatment of hyperthyroidism, to block thyroidal uptake of radioactive iodine, and as an expectorant
Example Sentences
Recent Examples on the Web
His supplies include 200 liters (53 gallons) of water, potassium iodide pills to protect his thyroid from radiation, respirator face masks and disposable booties to guard against contaminated soil.
Adam Schreck, BostonGlobe.com, 4 Nov. 2022
First, the pills, which contain potassium iodide, aren't an antidote for all forms of radiation exposure.
WIRED, 18 Oct. 2022
Just days after the Russian invasion began, Czechs bought potassium iodide pills as a precaution of sorts against a nuclear attack.
Vanessa Gera, Anchorage Daily News, 21 Oct. 2022
In another sign of the times, pharmacies in Finland, Norway and Luxembourg have sold out of iodine and potassium iodide pills, which can be used to blunt the effects of exposure to nuclear radiation.
Megan Cerullo, CBS News, 18 Mar. 2022
Amid fighting around Ukraine's Zaporizhzhia nuclear plant, Poland also drew up a plan to give potassium iodide tablets to local fire stations, which would distribute them to the population if needed.
Vanessa Gera, Anchorage Daily News, 21 Oct. 2022
Phil Stoddard stores enough potassium iodide at home for every child and pregnant woman in his city in the case of a disaster.
Alexandra Chaidez, NBC News, 21 Oct. 2022
Zanzonico says potassium iodide is very safe to ingest over a period of several days, but excessive amounts over a prolonged period of time can adversely affect the function of the thyroid.
WIRED, 18 Oct. 2022
The use of potassium iodide (KI) is commonly associated with radiation exposure.
Tim Newcomb, Popular Mechanics, 17 Oct. 2022
See More
Last Updated:
- Updated example sentences
Which of the following best describes an easily irritated person?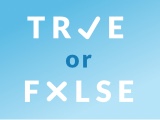 Test your knowledge - and maybe learn something along the way.
TAKE THE QUIZ