: the drawing of blood (as by venipuncture) for transfusion, apheresis, diagnostic testing, or experimental procedures
Note: Phlebotomy was once widely used to treat many types of disease but is now limited to the treatment of only a few conditions like hemochromatosis and polycythemia vera.
While scientists struggle to understand the molecular subtleties of hemochromatosis, the clinical treatment of the disorder remains remarkably primitive: serial

phlebotomy

. That is, weekly bloodletting.
— David A. Shaywitz
— called also venesection
Name That Food
Name these cookies!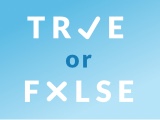 Test your knowledge - and maybe learn something along the way.
TAKE THE QUIZ