orphanhood
ˈȯr-fən-ˌhu̇d
noun
orphaned
;
orphaning
ˈȯr-fə-niŋ
: to cause to become an orphan
Example Sentences
Recent Examples on the Web
Noun
Maisie Brumble, the orphan, stows away on the ship of the famous Jacob Holland, hoping to help him destroy monsters.
Marisa Lascala, Good Housekeeping, 29 Nov. 2022
After Santa loses his memory, his dog Paws, an orphan named Quinn (Kaitlyn Maher), her friend Will (Madison Pettis) and a pack of adorable talking dogs have to work together to save him and help N.Y.C. rediscover the spirit of the season.
Sydni Ellis, Peoplemag, 22 Nov. 2022
Depesseville grew up with friends that came from orphan families.
Liza Foreman, Variety, 19 Nov. 2022
Vitalik, 15, is a mentally disabled orphan who was evacuated together with 40 others from an orphanage for children with special needs in Zaturce, in western Ukraine, in the first weeks of the war.
Monika Pronczuk, New York Times, 16 Nov. 2022
Her poem underscores the feeling of being an orphan to a language.
Daniel Olivas, Los Angeles Times, 9 Nov. 2022
The incomparable Anya Taylor-Joy is Beth Harmon, an orphan who finds a deep love and unmatched talent for chess.
Claudia Guthrie, ELLE, 18 Nov. 2022
The motherless young Nemo (Marlow Barkley) becomes an orphan only moments into the story, and is sent to live with an unsympathetic relative (Chris O'Dowd).
John Anderson, WSJ, 17 Nov. 2022
His father was drafted into the German Army and killed during World War II, and his mother died at an early age of endometriosis, leaving him an orphan.
Frederick N. Rasmussen, Baltimore Sun, 9 Nov. 2022
Verb
These deaths orphan hundreds of thousands of children and, along with the serious illnesses, destroy an entire generation of older Americans, rip apart family structure and wreak havoc on the economy.
Thoai D. Ngo, Scientific American, 15 June 2022
The event takes place at 9 a.m. Thursday in the center's outdoor pavilion at 6461 El Apajo Road, and will virtually unite animal advocates to help orphan pets and #SeeTheLight about pet adoption.
Linda Mcintosh, San Diego Union-Tribune, 19 Sep. 2021
The shelter, which currently has two full-time employees in addition to Mrs. Langen, one part-timer and some volunteers, is also home to orphan black bears, moose and deer.
New York Times, 23 July 2021
The Environmental Protection Agency estimates that orphan and abandoned wells emit roughly 280,000 metric tons of methane each year, which is about as much pollution created by 2.1 million passenger vehicles annually.
Josh Siegel, Washington Examiner, 5 Apr. 2021
Aracely was convinced the virus would kill her and orphan her children.
Evan Allen And Beth Teitell, BostonGlobe.com, 12 Mar. 2021
Parents of deer and rabbits typically interact with their young at dawn and dusk, which can leave the impression that the young are orphaned.
cleveland, 3 June 2020
Galdikas continues to observe and care for the Borneo orangutans, many orphaned because of logging and poaching.
Los Angeles Times, 22 Apr. 2020
Set in the early 19th century, Michael Crummey's fifth novel is a brilliant, harrowing, and supremely moving tale of Evered and Ada, orphaned at ages 11 and 9 on an isolated cove in Newfoundland.
Katherine A. Powers, Washington Post, 21 Jan. 2020
See More
Last Updated:
- Updated example sentences
---
Challenging Words You Should Know
Often used to describe "the march of time," what does inexorable mean?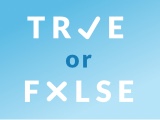 Test your knowledge - and maybe learn something along the way.
TAKE THE QUIZ