: any of several slender-bodied, nocturnal, tree-dwelling mammals (genus Bassaricyon of the family Procyonidae) of Central and South American forests that are grayish to yellowish brown, have a long, bushy, faintly ringed tail, large eyes, and pointed snout, and are closely related to the raccoon and coatis
Note: Olingos feed primarily on fruit but their diet may include nectar, flowers, insects, and small animals (as mice and birds). The olingo resembles another member of its family, the kinkajou, but unlike the kinkajou, does not possess a prehensile tail.
Words Named After People
Namesake of the leotard, Jules Léotard had what profession?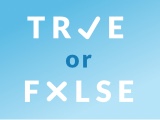 Test your knowledge - and maybe learn something along the way.
TAKE THE QUIZ