: a small Australian marsupial (Myrmecobius fasciatus of the family Myrmecobiidae) that has a reddish-brown coat with white stripes on the back, a pointed snout, and a long slender tongue used to feed chiefly on termites

— called also banded anteater
Who Knew?
What is a ruelle?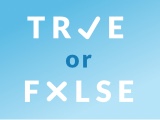 Test your knowledge - and maybe learn something along the way.
TAKE THE QUIZ