ne·​vi·​ra·​pine
nə-ˈvir-ə-ˌpēn
-ˈvī-rə-
: an antiretroviral drug C15H14N4O that inhibits reverse transcriptase and is administered orally in combination with at least one other antiretroviral in the treatment of HIV-1 infection
Example Sentences
Recent Examples on the Web
As a result, many babies were born with nevirapine-resistant forms of the virus, and the efficacy of pediatric Triomune fell by about half, Dr. Pécoul said.
New York Times, 29 Nov. 2019
The prevalence of resistance in people who restarted efavirenz and nevirapine after interrupting treatment was much higher (21%) than in first-time users (8%).
Scientific American, 30 July 2019
The three drugs in question—stavudine, lamivudine, and nevirapine—were made by three different multinational drug companies.
Katherine Eban, Quartz India, 15 July 2019
Five years later, a study in Uganda showed a single dose of another ARV, nevirapine, given to a mother in labor and a baby at birth, could reduce transmission by 50%, which soon became a standard of care.
Jon Cohen, Science | AAAS, 12 June 2018
Which of the following best describes an easily irritated person?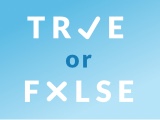 Test your knowledge - and maybe learn something along the way.
TAKE THE QUIZ