Definition of neurodiversity
1
: individual differences in brain functioning regarded as normal variations within the human population
Perhaps our difficulty in accepting and adjusting to these differences points to a limited understanding of the

neurodiversity

that surrounds us.
— Serena Puang
2
: the concept that differences in brain functioning within the human population are normal and that brain functioning that is not neurotypical should not be stigmatized
Neurodiversity

is the idea that variation in brain function exists across the population. Differences such as autism and ADHD have existed throughout human history and are not due to faulty neural circuitry. Rather than viewing them as such,

neurodiversity

embraces autism as a different way of thinking and behaving.
— Psychology Today (online)
These autistic adults amplified the

neurodiversity

movement, and won greater recognition of the differences between autistic and neurotypical people …
— Alisa Opar
3
: the inclusion in a group, organization, etc. of people with different types of brain functioning
They're committed to

neurodiversity

, a term used to advocate for the inclusion of people who think and communicate differently—like those with autism or ADHD.
— Kara Stiles
Odd Habits and Quirks
Which of the following best describes an easily irritated person?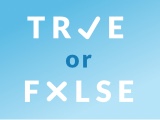 Test your knowledge - and maybe learn something along the way.
TAKE THE QUIZ