plural
moon shots
or
moonshots
1
a
: a spacecraft mission to the moon
And among the nearly endless tasks that had to be completed for the Apollo

moon shot

, one woman spearheaded a critical engineering project: testing all the small gear the astronauts would take with them to the lunar surface.
— Kathryn Tully
b
: an extremely ambitious project or mission undertaken to achieve a monumental goal
He is leading biology's

moon shot

; the Human Genome Project, a $3 billion, 15-year effort to pinpoint the location of all 100,000 human genes.
— Paul Hoffman
This month, a group of billionaires … announced a

moonshot

of their own—a $1 billion joint venture to develop clean energy technology and bring it to market.
— Alan Fleischmann
2
sports
: a hit or thrown ball that travels a great distance with a high trajectory
… paused at the plate to admire the second of the three homers—a

moon shot

that landed a few rows short of a homemade sign in the rightfield bleachers …
— Tim Crothers
White's pass, like his 43-yard touchdown to Tony Hill in the fourth quarter, was a

moon shot

, a high arching thing that took an hour to come down.
— Paul Zimmerman
The Great British Vocabulary Quiz
Named after Sir Robert Peel, what are British police called?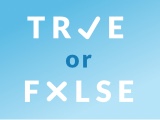 Test your knowledge - and maybe learn something along the way.
TAKE THE QUIZ