: a finely woven large mesh net erected to entangle and capture birds or bats in flight
Example Sentences
Recent Examples on the Web
But with the 2012 and 2021 birds in Illinois, another photographed in Texas this year and another caught in a mist net in October in Quebec, of all places, that soon may change.
Sheryl Devore, chicagotribune.com, 29 Nov. 2021
In the evenings, the researchers strung up a mist net at an entrance to the mineshaft, and waited for dusk, when the bats flew out to eat.
Carolyn Kormann, The New Yorker, 12 Oct. 2021
For several years, the fine mist nets used to catch the tiny migrants sat unused.
Ben Raines, AL.com, 20 Apr. 2018
Rodríguez carefully untangled a squawking hummingbird from a mist net.
National Geographic, 18 Apr. 2018
Amid the scrub, the researchers had strung mist nets: 40-foot-long black nylon nets spread tautly between two poles.
Bruce M. Beehler, Smithsonian, 16 Apr. 2018
The mist nets act like large spider webs, harmlessly entangling unsuspecting birds who fly into them without ever seeing them.
Bruce M. Beehler, Smithsonian, 16 Apr. 2018
The fine-mesh mist nets take time for the students to mount on special poles, and removing the ensnared creatures from them requires skill.
Laura Bliss, New York Times, 21 Sep. 2017
At our new camp just above the Kasikasima Rapids, the scientists redeploy their dragnet of seines, mist nets, pit traps, Winkler extractors, aluminum boxes and other collecting devices.
Richard Conniff, Smithsonian, 29 Mar. 2017
See More
---
The Great British Vocabulary Quiz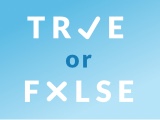 Test your knowledge - and maybe learn something along the way.
TAKE THE QUIZ