Definition of mR
(Entry 1 of 2)
variants:

US

Mr.

or British

Mr
Definition of Mr. (Entry 2 of 2)
1
—
used as a conventional title of courtesy except when usage requires the substitution of a title of rank or an honorific or professional title before a man's surnamespoke to Mr. Doe
2
—
used in direct address as a conventional title of respect before a man's title of officeMay I ask one more question, Mr. President?
3
—
used before the name of a place, profession, or activity or before an epithet (such as clever) to form a title applied to a male viewed as representative of the thing indicatedMr. Baseball
Slippery Words Quiz—Changing with the Times
What is an earlier meaning of nice?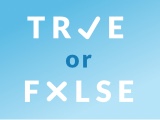 Test your knowledge - and maybe learn something along the way.
TAKE THE QUIZ