1
: any of several wildcats with relatively long legs, a short stubby tail, mottled coat, and usually tufted ears that are thought to comprise a distinct genus (Lynx) of the cat family or to be part of a genus (Felis) that includes the domestic cat and cougar: such as
a
: a lynx (L. lynx) of northern Europe and Asia
c
: a North American lynx (L. canadensis) distinguished from the bobcat by its larger size, longer tufted ears, and wholly black tail tip
— called also Canadian lynx
2
Lynx
,
astronomy
: a dim northern constellation that is visible between the constellations of Ursa Major and Gemini and that is represented by the figure of a lynx
… Johannes Hevelius named this new constellation

Lynx

because only an observer with "the eyes of a lynx" could see its faint shape.
— Richard Berry
Odd Habits and Quirks
Which of the following best describes an easily irritated person?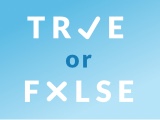 Test your knowledge - and maybe learn something along the way.
TAKE THE QUIZ