: the act, process, or practice of settling a dispute in a court of law : the act or process of litigating an issue that has been in

litigation

for years an attorney who specializes in the

litigation

of property disputes The American Judicial System generally limits the filing of lawsuits to individuals with a personal stake in the

litigation

, but there are instances when litigants cannot themselves prosecute an action.

— Jonathan Mahler

also

: a legal action or proceeding (such as a lawsuit) "You can't realize how much it costs to run one of these

litigations

. To get a battery of lawyers into a courtroom and do all the planning … and so on costs $500,000."

— Gordon Gould
Who Knew?
What is a ruelle?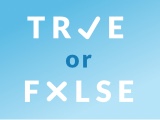 Test your knowledge - and maybe learn something along the way.
TAKE THE QUIZ