: injury or death of tissue (as of the heart or lungs) resulting from inadequate blood supply especially as a result of obstruction of the local circulation by a thrombus or embolus : the process of forming an infarct
In myocardial

infarction

a coronary artery becomes obstructed and this leads to irreversible damage and necrosis of the heart tissue.
— Nicholas C. Price et al.
When dural sinuses are thrombosed, cortical and deep venous cerebral drainage is impaired, which can lead to

infarction

of the involved cerebral territories.
— Douglas J. Quint
Name That Food
Name these cookies!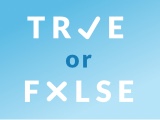 Test your knowledge - and maybe learn something along the way.
TAKE THE QUIZ