: any of various chiefly tropical or subtropical wading birds (family Threskiornithidae) related to the herons but distinguished by a long slender downwardly curved bill
Example Sentences
Recent Examples on the Web
The famed swans as well as pelicans, herons, pigeons, geese and ibis were present but subdued, or possibly gloomy over a night of rising squalls to come.
Orlando Sentinel, 28 Sep. 2022
Its neoclassical facade is covered in natural motifs—doorways flanked by ammonites, handrails that curl into ferns, bronze door handles shaped like ibis skulls.
Jack Tamisiea, WIRED, 24 Sep. 2022
Franklin County: a glossy ibis at the Turners Falls power canal.
BostonGlobe.com, 30 July 2022
Three sandhill cranes at Burrage Pond Wildlife Management Area in Hanson, two more cranes in Plympton, a white ibis at the Judge Cushing Puddle in Scituate, and a hooded warbler at the Manomet Bird Observatory.
BostonGlobe.com, 20 Aug. 2022
Martha's Vineyard: Two gadwalls at Katama, 25 wood ducks at Blackwater Pond Reservation in Vineyard Haven, two glossy ibis at Chappaquiddick, and two yellow-throated warblers in Tisbury.
BostonGlobe.com, 2 July 2022
Equally unusual were a white ibis in Quincy and a lingering black-necked stilt at Nantucket.
BostonGlobe.com, 6 Aug. 2022
The giant ibis, along with other physically distinctive birds of extreme shapes and sizes, is more likely to be lost in the current biodiversity crisis, according to a study published on Thursday in the journal Current Biology.
New York Times, 21 July 2022
Adults of the largest bird in the ibis family can grow to almost 3.5 feet in length, weigh more than nine pounds and boast nine-inch beaks that bring to mind a Venetian plague doctor mask.
New York Times, 21 July 2022
See More
Last Updated:
- Updated example sentences
---
The Great British Vocabulary Quiz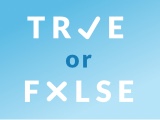 Test your knowledge - and maybe learn something along the way.
TAKE THE QUIZ