: a difficult or dangerous situation :

trouble

entry

1

sense 4
—
used with in or into
But this poor fellow was always getting into

hot water

, and if there was a wrong way of doing a thing, was sure to hit upon it.
— Richard Henry Dana Jr.
In recent years, comedians have found themselves in

hot water

for making politically incorrect topics about everything from race to gender.
— James Hohmann
Name That Color
Name that color: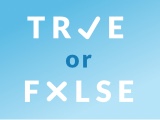 Test your knowledge - and maybe learn something along the way.
TAKE THE QUIZ