: the state or fact of being a geek (see especially

geek

sense 2

)
I mean, really—don't you think you've reached the height of

geekdom

with three devices simultaneously dangling from your belt?
— Greg Michetti
At his store, he is saddled with two employees so far gone in their musical

geekdom

as to make Rob seem a model of sanity.
— David Ansen
Return of Name that Color!
Name that color: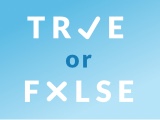 Test your knowledge - and maybe learn something along the way.
TAKE THE QUIZ