: a bird that may be legally hunted according to the laws especially of a state of the U.S.
Example Sentences
Recent Examples on the Web
An invoice provided through a records request shows the state paid $775 for 500 ringnecked pheasants on June 15, along with $310 for 200 Chukars, another game bird, from a local ranch and hatchery.
The Salt Lake Tribune, 18 Aug. 2022
Fire also was important to the plantation landowners who hunted bobwhite quail, a small and much-loved game bird that lives on lands subject to frequent fires.
Richard Mertens, The Christian Science Monitor, 17 May 2022
Zebari hunted the kaw, or chukar partridge, a game bird with zebra flanks that is an unofficial national bird of Kurdistan, prized for its song and meat.
New York Times, 20 Apr. 2022
Pheasants aren't native to Wisconsin but have been a popular game bird since they were introduced to the Badger State and stocking enhanced wild bird numbers beginning in the 1920s.
Paul A. Smith, Milwaukee Journal Sentinel, 9 Jan. 2022
In 1948, de Mestral took a two-week holiday from work to go game bird hunting.
Jennifer Ouellette, Ars Technica, 27 Dec. 2021
Those that are hunting doves also must have the migratory game bird endorsement and be HIP-certified.
Nathan Giese, Chron, 20 Aug. 2021
Required to hunt any migratory game bird (waterfowl, coot, rail, gallinule, snipe, dove, sandhill crane and woodcock) in combination with a Federal Duck Stamp and HIP Certification for waterfowl hunters 16 years of age and older.
Matt Williams, Dallas News, 14 Aug. 2021
This year's fall duck flight is expected to be down 36% from last year, according to Mike Szymanski, the agency's migratory game bird management supervisor.
From Usa Today Network And Wire Reports, USA TODAY, 10 Aug. 2021
See More
Which of the following best describes an easily irritated person?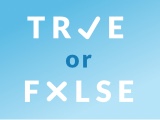 Test your knowledge - and maybe learn something along the way.
TAKE THE QUIZ