: any of a family (Pteropodidae of the suborder Megachiroptera) of often large tropical and subtropical Old World bats that feed on ripe fruit, pollen, and nectar and that usually use visual navigation rather than echolocation

— called also flying fox
Who Knew?
What is a ruelle?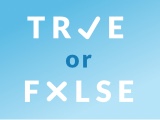 Test your knowledge - and maybe learn something along the way.
TAKE THE QUIZ