flat·​worm
ˈflat-ˌwərm
: any of a phylum (Platyhelminthes) of soft-bodied usually much flattened acoelomate worms (such as the planarians, flukes, and tapeworms)
called also platyhelminth
Example Sentences
Recent Examples on the Web
Euhaplorchis californiensis, for one, is a trematode flatworm that, in its larval stage, looks a bit like a sperm, with a big head and long tail.
Rachel Nuwer, Scientific American, 28 Apr. 2022
Killifish typically spend their days hiding, however, which runs counter to the flatworm's agenda.
Rachel Nuwer, Scientific American, 28 Apr. 2022
Researchers say the blue-green flatworm may have come from Mozambique.
The Washington Post, Arkansas Online, 7 Feb. 2022
An investigation by the USGS at the time confirmed the presence of a parasitic flatworm in the swans from Wolf Lake.
Carrie Napoleon, chicagotribune.com, 28 Dec. 2021
Many of the immune system's players are transient molecules, and unearthing evidence of them now may prove nearly impossible — like trying to find a fossil of a jellyfish or a flatworm.
Megan Molteni, BostonGlobe.com, 15 Nov. 2021
While wormwood has been researched5 for its possible antiparasitic effects in animals, a recent study6 looking at its efficacy in treating a type of flatworm infection in humans was later retracted.
Casey Gueren, SELF, 19 Aug. 2021
In the sixty years since Samuel first published his seminal machine learning work, artificial intelligence has advanced from being not as smart as a flatworm to having less common sense than a house cat.
Gil Press, Forbes, 28 May 2021
Some of the most important discoveries of his career hinge on the planarian—a type of flatworm about two centimetres long that, under a microscope, resembles a cartoon of a cross-eyed phallus.
Matthew Hutson, The New Yorker, 3 May 2021
See More
---
Challenging Words You Should Know
Often used to describe "the march of time," what does inexorable mean?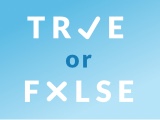 Test your knowledge - and maybe learn something along the way.
TAKE THE QUIZ