1
: a mask or protective covering for the face or part of the face
downhill skiers wearing neoprene

face masks

and goggles
: such as
a
medical
(1)
: a covering (as of polypropylene fiber or cotton fabric) for the mouth and nose that is worn especially to reduce the spread of infectious agents (such as viruses or bacteria)
The Irish actor, 43, stopped by a supermarket to pick up groceries and wore a cloth

face mask

as protection against COVID-19.
— Rachel Mcgrath
A range of online retailers and in-store shops are selling

face masks

. … Opt for surgical masks or cloth masks with at least three layers.
— Tessa Akerman
Nursing homes in New Hampshire have received

face masks

with flimsy paper ear loops instead of elastic bands.
— Andrew Jacobs
(2)
: a device usually covering the mouth and nose to facilitate delivery of a gas (such as a general anesthetic) :

mask

sense 2b(1)
… the patient was breathing 40% oxygen by

face mask

.
— Athe M. N. Tsibris et al.
b
sports
: a covering typically attaching to the front of a helmet that consists of a hard, clear material (such as polycarbonate) or a cage of metal (such as steel or a titanium alloy) and is worn to protect the wearer's face from injury
In my hand, I held my silver football helmet with its full cage

face mask

.
— John Killen
… jersey numbers define the player in football, where helmets and

face masks

make it harder to identify a player's face.
— Bill Pennington
Skates … elbow pads, hockey gloves, hockey stick, athletic supporter or pelvic protector, … and an HECC [Hockey Equipment Certification Council] approved hockey helmet with full

face mask

are required.
— Palm Beach (Florida) Post
2
or
face mask penalty
,
American football
: a penalty imposed on a player for grabbing and pulling an opponent's face mask during play
… the Wolverines' Grant Perry was called for a

face mask

during a Desmond King punt return, giving Iowa the ball at Michigan's 36-yard line.
— The Buffalo (New York) News
a 15-yard

face mask penalty
Name that Thing: Flower Edition
Name that flower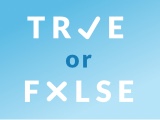 Test your knowledge - and maybe learn something along the way.
TAKE THE QUIZ