: a trait, feature, or structure of an organism or taxonomic group that takes on a function when none previously existed or that differs from its original function which had been derived by evolution
As for

exaptations

, we need look no further than feathers. It is now argued that feathers were not originally evolved for flight, but emerged in the reptilian ancestors of today's birds, where they served for temperature regulation.
— Steven Rose
also
: the condition or circumstance of possessing one or more such traits, features, or structures
In fact, it's hard to say just how much of the brain's power is a result of

exaptation

rather than adaptation.
— Tom Siegfried
Note: The word exaptation was proposed by Stephen Jay Gould and Elizabeth Vrba in the 1980s as an alternative to preadaptation, which was felt to imply that such traits, features, or structures were destined for a future function. While exaptation has been widely adopted, preadaptation continues to be acceptable in current usage with both terms showing comparable frequency of usage.
Challenging Words You Should Know
Often used to describe "the march of time," what does inexorable mean?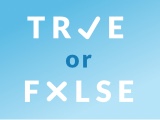 Test your knowledge - and maybe learn something along the way.
TAKE THE QUIZ