: a long narrow ridge or mound of sand, gravel, and boulders deposited by a stream flowing on, within, or beneath a stagnant glacier
Example Sentences
Recent Examples on the Web
Among them: an esker, a long, sinuous ridge of gravel that formed as water flowed down into, and then under, glacial ice.
Mary Divine, Twin Cities, 9 Sep. 2019
Try the Parnell segment for an especially hilly hike along glacial features including moraines, kettles, eskers and drumlins.
Chelsey Lewis, Milwaukee Journal Sentinel, 17 May 2018
The area was formed by glaciers which changed the landscape, adding kettles and eskers, ridges and cliffs.
Wisconsin Travel Best Bets, Milwaukee Journal Sentinel, 26 Sep. 2017
Debris dragged along the landscape deposited in rounded hills, or kames, along with steep ridges known as eskers and moraines; and deep holes were scooped from the earth to form kettles.
Chelsey Lewis, chicagotribune.com, 15 June 2017
Six miles through classic glacial topography, the trail tiptoeing along steep moraines and eskers that plunged on both sides into deep kettles, and dipping and climbing between those moraines on rocky, root-rich soil.
Chelsey Lewis, chicagotribune.com, 15 June 2017
Which of the following best describes an easily irritated person?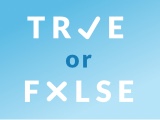 Test your knowledge - and maybe learn something along the way.
TAKE THE QUIZ