epi·​phyte
ˈe-pə-ˌfīt
: a plant that derives its moisture and nutrients from the air and rain and grows usually on another plant
Example Sentences
Recent Examples on the Web
Arranged into a seemingly pulsing orb, masses of epiphyte seeds conjure an entire universe.
Mark Jenkins, Washington Post, 5 July 2019
The 15-acre garden, on Sarasota Bay, was established in 1971 as the only botanical garden in the world focused solely on the study of epiphytes, which include many orchid species.
New York Times, 16 Feb. 2018
After Marie Selby died in 1971, leaving the property to the city, a board of directors consulted with experts from New York Botanical Garden and the University of Florida and chose to make the garden distinctive by focusing on epiphytes.
New York Times, 16 Feb. 2018
Ball moss is an epiphyte (air plant) that makes its living from the air, not from the host plant.
San Antonio Express-News, 23 Feb. 2018
These plants are epiphytes and take nothing from the azaleas but at times compete for foliage sites.
Tom Maccubbin, OrlandoSentinel.com, 3 June 2017
Namesake of the leotard, Jules Léotard had what profession?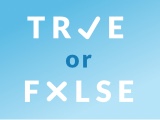 Test your knowledge - and maybe learn something along the way.
TAKE THE QUIZ