elec·​tro·​car·​dio·​graph
i-ˌlek-trō-ˈkär-dē-ə-ˌgraf
: an instrument for recording the changes of electrical potential occurring during the heartbeat used especially in diagnosing abnormalities of heart action
electrocardiographic
i-ˌlek-trō-ˌkär-dē-ə-ˈgra-fik
adjective
electrocardiographically
i-ˌlek-trō-ˌkär-dē-ə-ˈgra-fi-k(ə-)lē
adverb
electrocardiography
i-ˌlek-trō-ˌkär-dē-ˈä-grə-fē
noun
Example Sentences
Recent Examples on the Web
With the Apple Watch Series 4, Apple unveiled a full electrocardiograph feature to help monitor heart activity.
Beth Mole, Ars Technica, 10 Sep. 2019
Why does the sequence of numbers in the above chart resemble the characteristic spiky, periodic pulsations of an electrocardiograph?
Quanta Magazine, 25 Nov. 2015
Instead, the company added a feature that had only recently arrived in the form of specialized consumer devices: an electrocardiograph (ECG), a device made for monitoring the heart's electrical activity.
John Timmer, Ars Technica, 12 Dec. 2018
Some of the women had to interrupt their cycling test at submaximal workload, before being pushed to maximal capacity, mainly due to changes seen on an electrocardiograph or due to high blood pressure.
Jacqueline Howard, CNN, 14 Mar. 2018
However, doctors discovered a suspicious finding on his electrocardiograph (known as an ECG or EKG) during a followup examination.
Susan Scutti, CNN, 6 Sep. 2017
Namesake of the leotard, Jules Léotard had what profession?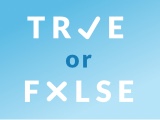 Test your knowledge - and maybe learn something along the way.
TAKE THE QUIZ