doxed
or
doxxed
;
doxing
or
doxxing
;
doxes
or
doxxes
: to publicly identify or publish private information about (someone) especially as a form of punishment or revenge
… Facebook, like other platforms, wants to prevent users from being

doxed

or otherwise targeted for harassment …
— Karissa Bell
On general principles, I support Internet anonymity and look askance at people's efforts to "out" or "

dox

" anonymous Web commenters whose views they disagree with, much less for simple sport.
— Damon Poeter
This isn't the first time the LAPD has been

doxxed

. In 2011, a group affiliated with the online hackers Anonymous claimed responsibility for posting personal information of more than 40 officers, including their home addresses, campaign contributions, property records, and names of family members after they claimed the LAPD oppressed them by shutting down the Occupy L.A. Movement.
— Christine Pelisek
Challenging Words You Should Know
Often used to describe "the march of time," what does inexorable mean?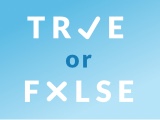 Test your knowledge - and maybe learn something along the way.
TAKE THE QUIZ