1
a
: any of the Arabic numerals 1 to 9 and usually the symbol 0
b
: one of the elements that combine to form numbers in a system other than the decimal system
c
digits
plural
,
slang
: the digits of a telephone number
At the end of the meal, the pair discussed wanting to see the Dupont Underground art exhibit, and that's when Scott smoothly asked for her

digits

and said they should go.
— Vijai Nathan
2
: a unit of length based on the breadth of a finger and equal in English measure to 3/4 inch
3
: any of the divisions in which the limbs of most vertebrates terminate, which are typically five in number but may be reduced (as in the horse), and which typically have a series of phalanges bearing a nail, claw, or hoof at the tip — compare

finger

sense 1

,

toe

sense 1a
Eponyms: Words Named After People
What is the best definition of boycott?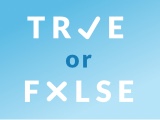 Test your knowledge - and maybe learn something along the way.
TAKE THE QUIZ