di·​a·​gram
ˈdī-ə-ˌgram
Synonyms of diagram
1
: a graphic design that explains rather than represents
especially
: a drawing that shows arrangement and relations (as of parts)
2
: a line drawing made for mathematical or scientific purposes
diagrammable
ˈdī-ə-ˌgra-mə-bəl
adjective
diagrammatic
ˌdī-ə-grə-ˈma-tik
adjective
or less commonly
diagrammatical
ˌdī-ə-grə-ˈma-ti-kəl
diagrammatically
ˌdī-ə-grə-ˈma-ti-k(ə-)lē
adverb
diagrammed
or
diagramed
ˈdī-ə-ˌgramd
;
diagramming
or
diagraming
ˈdī-ə-ˌgra-miŋ
: to represent by or put into the form of a diagram
Example Sentences
Noun
a diagram of the nervous system
This diagram shows how the clock operates.
Verb
The coach diagrammed the new play on the blackboard.
The students were required to diagram a sentence.
Recent Examples on the Web
Noun
Hosts will be required to show a diagram with all exit routes in the unit and display the registration certificate, submit proof that the host is a permanent occupant and list the number of unrelated permanent occupants in the residence.
—
Raeedah Wahid, Fortune, 3 Mar. 2023
Visual collaboration allows individuals to quickly portray their ideas and thoughts as a diagram and connect with others to collectively reach quality outcomes.
—
Bryan Stallings, Quartz, 19 Jan. 2023
One is a map of the population distribution of enslaved Africans in Georgia in 1861 and a diagram documenting the history of slavery in the United States.
—
Lonnie G. Bunch Iii, Smithsonian Magazine, 11 Jan. 2023
Furthermore, scientists say the test outlined in the post's diagram is not at a large enough scale to show the Earth's curve.
—
Isabella Fertel, USA TODAY, 7 Dec. 2022
But each of those can be equated to a related diagram with one loop fewer.
—
Byadrian Cho, science.org, 30 Nov. 2022
The diagram looks not unlike an extended version of Rhode Island's Wave license plate.
—
Brian Amaral, BostonGlobe.com, 17 Feb. 2023
Here is a diagram showing the forces with a centripetal acceleration.
—
WIRED, 25 Sep. 2022
Meanwhile, electrodes were recording neural activity in a number of brain areas: here's Schmidt et al's cartoon diagram of the relevant circuitry.
—
Neuroskeptic, Discover Magazine, 3 Aug. 2013
Verb
Humans seem to be hardwired for justice, but we're also saddled with a curious compulsion to diagram our own emotional wiring.
—
Lindsay Gray, Scientific American, 18 Nov. 2020
Another reason: Down five with 45.2 seconds left, after a timeout to diagram an inbounds play, the Aztecs couldn't find anyone open and were assessed a five-second violation.
—
Mark Zeigler, San Diego Union-Tribune, 10 Dec. 2022
When working to optimize customer interactions and increase conversions, customer journey maps can diagram how customers experience a product or service.
—
Scott Williams, Forbes, 7 July 2022
This meant that production sound mixer David Wyman had to diagram a number of different communication techniques to record the dialogue and allow the actors to hear any off-camera lines no matter where they were performed on set.
—
Daron James, Los Angeles Times, 31 Mar. 2021
Better than that, the coaches have the ability to place an inset on the screen diagramming plays Deer Park will want to employ next season.
—
Robert Avery, Houston Chronicle, 16 Apr. 2020
His stiff-necked sense of authenticity and his self-confidence in his salesman's ability to close the deal make his every burst of oratory a daunting challenge to those who diagram sentences.
—
Walter Shapiro, The New Republic, 6 Jan. 2020
Drawings at the time, produced as part of the city's environmental review process, diagramed the heart of the Western Yard as a greensward with a lawn passing beneath the High Line and spilling to 12th Avenue at West 30th Street.
—
Michael Kimmelman, New York Times, 10 Jan. 2020
Even after squandering a 15-point lead and allowing the Pistons to surge in front Tuesday night, the brief review allowed the Cavs to diagram a play.
—
Chris Fedor, cleveland, 8 Jan. 2020
See More
Last Updated:
- Updated example sentences
---
Challenging Standardized Test Words
Despite the cacophony, the student tried to study.

Hear a word and type it out. How many can you get right?
TAKE THE QUIZ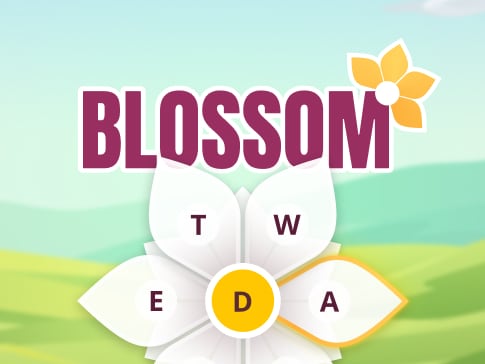 Can you make 12 words with 7 letters?
PLAY