: the act or movement of deploying or the state of being deployed: such as
a
: placement or arrangement (as of military personnel or equipment) in position for a particular use or purpose

deployment

of troops

deployment

of a sales force U.S. military assistance for hurricane relief efforts has delayed the

deployment

of additional forces to Afghanistan, the Pentagon said on Thursday. — Reuters … memories of the peace protests that in the 1980s greeted the

deployment

of nuclear-armed cruise missiles on Greenham Common in Berkshire.

— Tim Luckhurst

also

: an instance of such placement (as in a battle zone) for a period of time On breaks from his job as a guard at the prison Camp Bucca, Iraq … during his last

deployment

, in 2007, James would retreat to the camp's sand-swept outdoor court and try to perfect his shot.

— Kelli Anderson
b
: an instance of use that involves something opening and spreading out a pilot's

deployment

of a parachute after ejecting from the cockpit These components work together to fully deploy the air bag within 50 milliseconds of impact. After

deployment

, the air bag will deflate in approximately 100 milliseconds.

— Martin W. Stockel et al.
A More Exception(al) Quiz
Which of the following words is not a synonym for 'a young person'?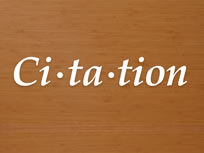 Test Your Knowledge - and learn some interesting things along the way.
TAKE THE QUIZ