dehumanized
;
dehumanizing
;
dehumanizes
: to deprive (someone or something) of human qualities, personality, or dignity: such as
a
: to subject (someone, such as a prisoner) to inhuman or degrading conditions or treatment
"… you treat people with respect, you get respect back. You treat them like animals, you strip search them, you

dehumanize

them, you lock them up, you don't feed them … you are going to get that back … "
— Adelina Iftene
b
: to address or portray (someone) in a way that obscures or demeans that person's humanity or individuality
propaganda that

dehumanizes

the enemy
I'm always struck by the way language is used to

dehumanize

others.
— Anna Lind-Guzik
Treating Chicagoland violence as merely a tally necessarily

dehumanizes

its victims, but it also obscures so much of the larger story about that violence.
— Gene Demby
But that approach ignores the fundamental dynamics of racism, which

dehumanizes

people along crude lines, ignoring any internal distinctions among those with broadly similar looks, treating them all as uniformly suspicious.
— Sangay K. Mishra
c
: to remove or reduce human involvement or interaction in (something, such as a process or place)
Nurses are also fearful that the use of technology will

dehumanize

patient care.
— Laurie A. Huryk
Social media

dehumanizes

personal interactions, taking them out of the dining room, the neighborhood store and workplace and into a nowhere we call cyberspace.
— Kay S. Hymowitz
"To me, Ms. Cao [Fei] is trying to portray that, even in a

dehumanized

environment like the automated warehouse, you need that inspiration or that order from up high."
— David Barboza
Odd Habits and Quirks
Which of the following best describes an easily irritated person?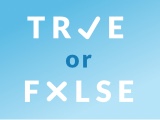 Test your knowledge - and maybe learn something along the way.
TAKE THE QUIZ