: to make someone believe something that is not true : to practice deceit
deceivingly
di-ˈsē-viŋ-lē
adverb
Example Sentences
Her parents punished her for trying to deceive them. He was accused of deceiving the customer about the condition of the car. People who think they can eat whatever they want without harming their health are deceiving themselves. Remember that appearances can deceive—just because something looks good doesn't mean it is good.
Recent Examples on the Web
Pitt is an ex-con whose face is covered in prison tattoos, but appearances can deceive.
Pat Padua, Washington Post, 8 Aug. 2022
Against Hollywood's politricks, here are the best films so far this year: Ambulance — Some movies deceive us through excitement and fun, but Michael Bay uses the action genre as a poetic vision of contemporary American disunity.
Armond White, National Review, 8 July 2022
In particular, the hints of acacia and elderberry deceive the taster who expects a wine with a sugary residue which is instead a dry wine.
John Mariani, Forbes, 16 May 2022
But don't let their good looks deceive you — these shock-absorbing boots were engineered to withstand rough outdoor conditions.
Cai Cramer, Peoplemag, 24 Oct. 2022
Mohammad Khatami and Hassan Rouhani were smiling frontmen for a brutal regime trying to deceive the international community.
Joe Lieberman, WSJ, 10 Aug. 2022
Sophisticated hackers have ways to deceive AI by manipulating code.
Yuen Pin Yeap, Forbes, 3 Sep. 2021
Conricus said Israeli troops were in fact trying to deceive Hamas, so its fighters would go into its vast network of underground tunnels.
Deirdre Shesgreen, USA TODAY, 16 May 2021
Appearances, though, are calculated to deceive, and Burt and Harold soon happen upon a hideous—yet unmistakably daft—conspiracy to inject Fascism into the American bloodstream.
Anthony Lane, The New Yorker, 7 Oct. 2022
See More
Last Updated:
- Updated example sentences
Which of the following best describes an easily irritated person?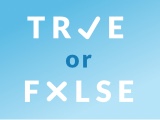 Test your knowledge - and maybe learn something along the way.
TAKE THE QUIZ