plural
contagious diseases
Definition of contagious disease
: an infectious disease (such as influenza, measles, or tuberculosis) that is transmitted by contact with an infected individual or infected bodily discharges or fluids (such as respiratory droplets), by contact with a contaminated surface or object, or by ingestion of contaminated food or water

Note: The terms contagious disease and communicable disease are often used interchangeably. However, communicable diseases such as malaria or schistosomiasis that are spread by contact with disease vectors (such as mosquitoes or ticks) are not typically considered to be "contagious" diseases since they cannot be spread from direct contact with another person.
Obscure Shapes
Something that is ooid is shaped like: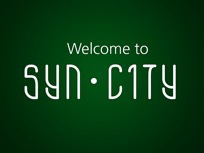 Test Your Knowledge - and learn some interesting things along the way.
TAKE THE QUIZ