con·​cre·​tion
kän-ˈkrē-shən
1
a
: a hard usually inorganic mass (such as a bezoar or tophus) formed in a living body
b
: a mass of mineral matter found generally in rock of a composition different from its own and produced by deposition from aqueous solution in the rock
2
: the act or process of concreting : the state of being concreted
Example Sentences
Recent Examples on the Web
This fossil was preserved in a concretion—a sedimentary structure that tends to form around fossil material—and was discovered by chance at the end of a frustratingly fruitless series of digs.
Jeanne Timmons, Ars Technica, 6 June 2022
The complete shape of sharks could be represented in the fossils, Colleary said, because of the way they were encased in a mineral formation called a concretion.
Peter Krouse, cleveland, 7 Feb. 2022
But paleontologists can also search for concretions, or rocks that form around cores of ancient bone.
National Geographic, 24 Oct. 2019
Rhinoliths are stone-like concretions formed by the gradual buildup of salts around things not normally found in the nose.
Beth Mole, Ars Technica, 31 Oct. 2019
Patients suffering from the concretions typically present with a variety of symptoms, including nasal obstruction, headaches, facial pain and discharge from the nose.
Matthew Robinson, CNN, 31 Oct. 2019
Preserved in hardened concretions of stone lie the remains of turtles, crocodiles, and most of all, mammals that lived in this place during the first million years after the terrible impact that triggered the extinction of the dinosaurs.
Riley Black, Smithsonian, 25 Oct. 2019
If there's one concretion with fossils inside, there's got to be more.
New York Times, 24 Oct. 2019
These small, mineral hematite-rich concretions are near Fram Crater, visited by NASA's Opportunity rover in April 2004.
Ashley Strickland, CNN, 20 Aug. 2019
See More
---
Challenging Words You Should Know
Often used to describe "the march of time," what does inexorable mean?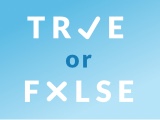 Test your knowledge - and maybe learn something along the way.
TAKE THE QUIZ