colocated
or
co-located
;
colocating
or
co-locating
;
colocates
or
co-locates
: to locate (two or more things) together or be located together: such as
a
transitive
: to cause (two or more things) to be in the same place or close together
They [fog signals] are usually

co-located

with another form of aid such as a light …
— Dutton's Navigation & Piloting 14th Edition
These rings almost certainly have their origin in the release of dust from each of the four small satellites … which are

colocated

with the rings.
— Carolyn C. Porco
b
transitive
: to place (two or more units) close together so as to share common facilities
Staying with the relaxation theme, it will make sense to

co-locate

entertainment facilities, so your family and friends can occupy themselves during the training.
— Erik Seedhouse
c
transitive
: to place (computer servers) together in a secure dedicated storage facility
It has thousands of customers who pay handsomely to

colocate

servers in carrier-neutral data centers that are network and cloud interconnection hubs.
— Bill Stoller
d
intransitive
: to be in the same location
… announced May 18 that the Oregon School for the Blind and the Oregon School for the Deaf would

co-locate

on the OSD campus in Salem after the 2008-09 school year …
— Bill Church
Name That Food
Name these cookies!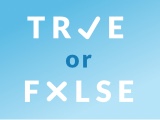 Test your knowledge - and maybe learn something along the way.
TAKE THE QUIZ