Essential Meaning of climate
1
: a region with particular weather patterns or conditions
living in a cold/dry/mild/hot climate
These trees only grow in humid climates.
2
: the usual weather conditions in a particular place or region
The country's climate is ideal for growing grapes.
the humid climate of Malaysia
increasing concerns about

climate change

[=changes in the Earth's weather patterns]
3
: the usual or most widespread mood or conditions in a place
A climate of fear prevails in the city.
the country's changing economic/political climate
The company is trying to develop a positive climate for innovation.
Full Definition of climate
1
: a region of the earth having specified climatic conditions
His physician advised moving to a warmer

climate

.
2
a
: the average course or condition of the weather at a place usually over a period of years as exhibited by temperature, wind velocity, and precipitation
a healthful

climate
a warm, humid

climate
b
: the prevailing set of conditions (as of temperature and humidity) indoors
a climate-controlled office
3
: the prevailing influence or environmental conditions characterizing a group or period :

atmosphere
a

climate

of fear
a

climate

of suspicion
the cultural

climate

of the 1960s
Dog Words Quiz
Which of the following animals has a dog in its etymology?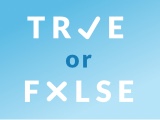 Test your knowledge - and maybe learn something along the way.
TAKE THE QUIZ