Definition of charm
(Entry 1 of 2)
1
a
: the chanting or reciting of a magic spell :

incantation
b
: a practice or expression believed to have magic power
2
: something worn about the person to ward off evil or ensure good fortune :

amulet

wore a rabbit's foot as a good-luck

charm
3
a
: a trait that fascinates, allures, or delights the

charm

of this imaginative story
c
: compelling attractiveness the island possessed great

charm
4
: a small ornament worn on a bracelet or chain Her sister presented her with a sterling silver

charm

for her bracelet.
5
: a fundamental quark that has an electric charge of +²/₃ and a measured energy of approximately 1.5 GeV
also
: the flavor characterizing this particle
charmed
;
charming
;
charms
Definition of charm (Entry 2 of 2)
1
a
: to affect by or as if by magic :

compel
b
: to please, soothe, or delight by compelling attraction

charms

customers with his suave manner
2
: to endow with or as if with supernatural powers by means of charms
also
: to protect by or as if by spells, charms, or supernatural influences
3
: to control (an animal) typically by charms (such as the playing of music)

charm

a snake
1
: to practice magic and enchantment witches having the power to

charm
2
: to have the effect of a charm :

fascinate

The village

charms

by its quaintness.
Who Knew?
What is a ruelle?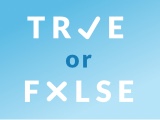 Test your knowledge - and maybe learn something along the way.
TAKE THE QUIZ