Definition of cellular slime mold
: any of a group of organisms that exist in their vegetative form as uninucleate amoeboid cells which digest bacteria in soil and decaying plant matter and that aggregate to form a multicellular pseudoplasmodium from which a stalked fruiting body may arise It is no small irony that although the biochemistry, genetics, and developmental biology of the

cellular slime molds

are relatively well explored, knowledge of the natural history of these popular experimental organisms remains patchy at best.

— Roger Lewin

, Science,

21 June 1985

Similarly, when food is scarce, the

cellular slime molds

stop foraging and use a chemical signal to coordinate a cooperative stage in which a substantial proportion of the cells are guaranteed to perish without reproducing.

— Justin Werfel and Yaneer Bar-Yam

, Proceedings of the National Academy of Sciences,

27 July 2004

Note: Cellular slime molds are usually classified as a class (Dictyosteliomycetes of the phylum Mycetozoa) or a phylum (Dictyosteliomycota of the subkingdom Protozoa).
A More Exception(al) Quiz
Which of the following words is not a synonym for 'a young person'?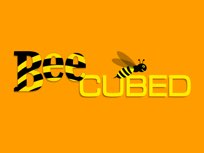 Test Your Knowledge - and learn some interesting things along the way.
TAKE THE QUIZ