blurted
;
blurting
;
blurts
: to utter abruptly and impulsively
—
usually used with out
Example Sentences
"Gosh, you look awful!" she blurted.
Recent Examples on the Web
Kids will blurt out, 'my mom's terrified to do this'.
Outside Online, 8 Oct. 2018
Don't just blurt it out one day; enlist the help of a counselor for guidance.
Tribune News Service, al, 1 June 2022
But recognizing the drummer's skill takes nothing away from Green, a vocal mastermind with a unicorn of a falsetto, a grainy, galvanizing mid-range, and the ability to blurt like a horn or wobble like an organ or peal like a church bell.
Elias Leight, Rolling Stone, 29 Dec. 2021
But sometimes a witness will blurt something out that they are not supposed to mention, perhaps describing a defendant's past conduct.
Ashley Luthern, Milwaukee Journal Sentinel, 10 Nov. 2021
Of course, Diaz didn't blurt out that Joel is the ugly twin or anything like that.
Emily Tannenbaum, Glamour, 27 Sep. 2021
In the past, King would blurt out all the swim sets at once.
Ryan Mcfadden, baltimoresun.com, 24 Aug. 2021
And sometimes, kids simply blurt out a lie before their conscious mind can react.
Washington Post, 27 July 2021
That's why her impulses and her death drive blurt out of her.
Rachel Handler, Vulture, 16 July 2021
See More
---
Challenging Words You Should Know
Often used to describe "the march of time," what does inexorable mean?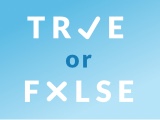 Test your knowledge - and maybe learn something along the way.
TAKE THE QUIZ