Definition of bend
(Entry 1 of 4)
1
: to constrain or strain to tension by curving

bend

a bow
2
a
: to turn or force from straight or even to curved or angular

bend

a pipe
b
: to force from a proper shape Her bicycle's back wheel got bent in the crash.
c
: to force back to an original straight or even condition

bend

the wire flat
3
:
fasten
bend

a sail to its yard
4
a
: to cause to turn from a straight course :

deflect

bend

a ray of light with a mirror
b
: to guide or turn toward :

direct

…

bends

his rapid steps in the direction of the headquarters …

— O. Henry
d
: to adapt to one's purpose :

distort

bend

the rules
5
: to direct strenuously or with interest :

apply

bent himself to the task
6
: to make submissive :

subdue

refusing to be bent
1
: to curve out of a straight line or position The road

bends

to the left. tree limbs

bending

under the weight of the snow bent down to pick up a piece of paper bending double with pain
specifically
: to incline the body in token of submission
bend

to the queen
2
: to apply oneself vigorously

bending

to their work
4
:
compromise
sense 2
refusing to

bend

under pressure to change
bending

to the will of wealthy supporters
bend one's ear
: to talk to someone at length
bend over backward
or
bend over backwards
: to make extreme efforts had to bend over backward to get these tickets
Definition of bend (Entry 2 of 4)
1
: the act or process of bending doing knee

bends

: the state of being bent the graceful

bends

of Gothic windows
2
: something that is bent: such as
a
: a curved part of a path (as of a stream or road) Their house is down the road, just past the

bend

.
3
bends
plural in form but singular or plural in construction
:
decompression sickness
also
: intense joint pain occurring as a common manifestation of decompression sickness
—
usually used with the
a case of

the bends
Definition of bend (Entry 3 of 4)
2
[Middle English, band, from Old English bend fetter — more at band]
: a knot by which one rope is fastened to another or to some object
Definition of Bend (Entry 4 of 4)
city on the Deschutes River in central Oregon population 76,639
Farm Idioms Quiz
What does 'poke' refer to in the expression 'pig in a poke'?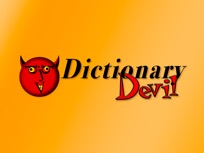 Test Your Knowledge - and learn some interesting things along the way.
TAKE THE QUIZ