: a geological region that forms at a subduction zone when the overriding plate thins and begins to spread out
—
often used before another noun
The hot springs there are not connected at all to the midocean ridge system: they lie on what is called a

back-arc

spreading center, a geologic feature that occurs not where two plates separate but where they collide.
— Robert Kunzig

, The Restless Sea,

1999
On the opposite end of a tectonic plate from its spreading zone may be a subduction zone, a span where two plates collide and one plate is forced beneath the other. Weak spots emerge near the edge of the disappearing plate, permitting magma to punch through and form conventional, conical volcanoes that happen to be underwater. These vulnerable areas are known as

back-arc

basins.
— Janet Raloff

, Science News,

7 Oct. 2006
back-arc

vents
Eponyms: Words Named After People
What is the best definition of boycott?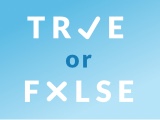 Test your knowledge - and maybe learn something along the way.
TAKE THE QUIZ