au·​tap·​o·​mor·​phy
ȯ-ˈta-pə-ˌmȯr-fē
: a specialized character or trait that is unique to a monophyletic taxonomic group
… An eversible penis is a synapomorphy that unites lizards and snakes in a common monophyletic group, the Squamata, but is an

autapomorphy

of the Squamata within a larger monophyletic assemblage.
Robert L. Carroll, Patterns and Processes in Vertebrate Evolution,

1997
These species share key traits as

autapomorphies

of their clade—and since these traits help to construct the relevant environment, sufficient similarity becomes, in part, an active construction of related organisms, not only a happenstance of common externalities.
Stephen Jay Gould, The Structure of Evolutionary Theory,

2002
autapomorphic
ȯ-ˌta-pə-ˈmȯr-fik
adjective
or less commonly
autapomorph
ȯ-ˈta-pə-ˌmȯrf
autapomorphous
ȯ-ˌta-pə-ˈmȯr-fəs
adjective
---
Challenging Words You Should Know
Often used to describe "the march of time," what does inexorable mean?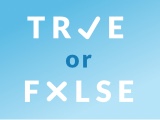 Test your knowledge - and maybe learn something along the way.
TAKE THE QUIZ