al·​lo·​dyn·​ia
ˌa-lō-ˈdi-nē-ə
: pain resulting from a stimulus (such as a light touch of the skin) which would not normally provoke pain
also
: a condition marked by such pain
Example Sentences
Recent Examples on the Web
The processing of these messages and decisions can go awry, including in people with the condition known as allodynia, in which even a gentle touch can be extremely painful, and in people who feel phantom pain after the amputation of a limb.
—
Brian Owens, Discover Magazine, 14 Oct. 2021
Triggered by nerve injury or among cancer patients undergoing chemotherapy, cold allodynia can feel like a stabbing, burning pain.
—
Samanth Subramanian, Quartz, 4 Oct. 2021
One migraine symptom that has worsened after REM sleep deprivation is cutaneous allodynia, when someone feels pain after their skin is touched in way that usually doesn't produce pain, according to the study.
—
Kristen Rogers, CNN, 22 Sep. 2021
In a mouse model of this type of pain, CBD injections prevented and reversed the development of one hallmark sign of neuropathic pain, called mechanical allodynia.
—
Jenny Wilkerson, chicagotribune.com, 12 Sep. 2019
The work also may lead to therapies for allodynia, a nerve condition that causes some people to misperceive something normally not-so-cold as painful.
—
Joanna Klein, New York Times, 27 Dec. 2017
Data has shown that the best chance of giving migraine sufferers relief with triptans — a class of migraine-specific medications — is taking them early in the attack, before the process of allodynia becomes established, says Grosberg.
—
Grace Gold, Allure, 12 Dec. 2017
With allodynia, normally nonpainful stimuli — like brushing your hair, wearing a hat or a loose ponytail, and feeling water wash over your hair in the shower — become painful.
—
Grace Gold, Allure, 12 Dec. 2017
Blocking the PD-1 receptor in mice by giving a molecule called RMP1-14 increased pain, and caused allodynia, or painful reactions to normally non-painful stimuli, the study found.
—
Bradley J. Fikes, sandiegouniontribune.com, 22 May 2017
See More
---
Challenging Standardized Test Words
Despite the cacophony, the student tried to study.

You know what it looks like… but what is it called?
TAKE THE QUIZ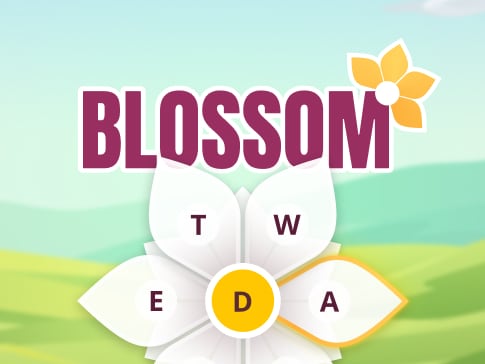 Can you make 12 words with 7 letters?
PLAY