:
epinephrine
Note: Adrenaline is used in both technical and nontechnical contexts. It is commonly used in describing the physiological symptoms (such as increased heart rate and respiration) that occur as part of the body's fight-or-flight response to stress, as when someone is in a dangerous, frightening, or highly competitive situation, as well as the feelings of heightened energy, excitement, strength, and alertness associated with those symptoms. In figurative use, it suggests a drug that provides something with a jolt of useful energy and stimulation.
He felt a rush of

adrenaline

as he parachuted from the airplane.
The fans were jubilant, raucous, their

adrenaline

running high.
— W. P. Kinsella
My reputation was as a single-day racer; show me the start line and I would win on

adrenaline

and anger, chopping off my competitors one by one.
— Lance Armstrong
London's summer antiques scene has been given a massive injection of

adrenaline

.
— Town and Country
Name That Food
Name these cookies!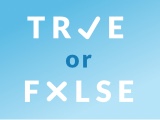 Test your knowledge - and maybe learn something along the way.
TAKE THE QUIZ